Since its foundation in 1970, our family-run business has been situated in the lovely Ruhr area, Bochum-Wattenscheid, to be more precise.
All our expertise is gained from over 50 years of experience in breeding, training and feeding dogs. Since 1957 our family has been breeding German Shepherds (as a hobby) under the kennel name of
aus-Wattenscheid
These dogs are recognised worldwide for their beauty and performance.

In many countries of the world, our food is well-known under the brand of
"
" and is much valued for its outstanding quality.

Special products are distributed throughout the whole of Europe and Asia, directly ex works Wattenscheid.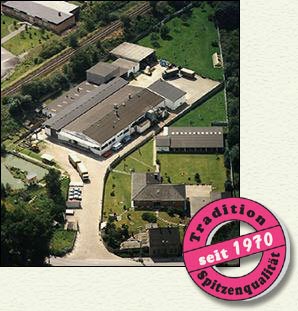 For many decades, our satisfied customers have included a great number of well-known small animal veterinary practices, veterinarians and non-veterinary practitioners such as the Tierärztliche Hochschule Hannover.

Please convince yourself of the outstanding success of our pet food.